We call these easy cookies SANTA'S FAVORITE SUGAR COOKIE RECIPE because it's simple, classic, fluffy, and delicious. We love to decorate with the kids to leave under the tree for Santa.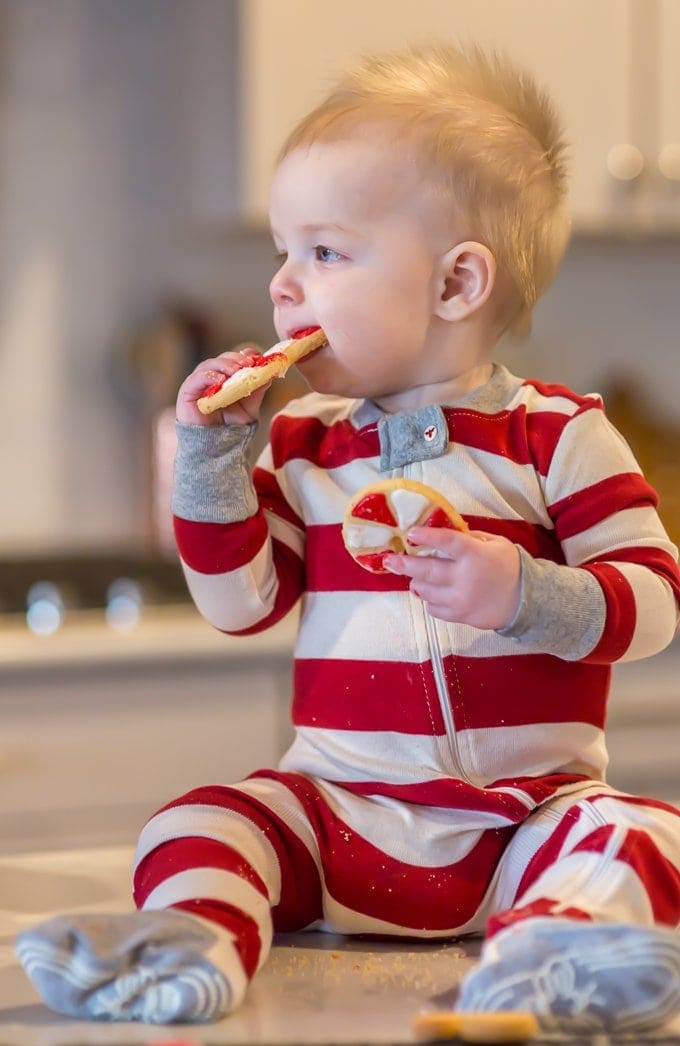 For the past….1500 years or so…Santa has been treating kids and in return receiving cookies under the tree. Cookies come in all shapes and forms, but Santa has to have a favorite, right? I happen to think this classic sugar cookie with powdered sugar icing is his favorite, and why wouldn't it be? It's made with love, is fluffy and delicious, and oh so simple. I know when he rolls up under our tree this Christmas, he will be pretty darn excited to get these Ultimate Sugar Cookies, made by this cute little 9-month-old, Henry Liam.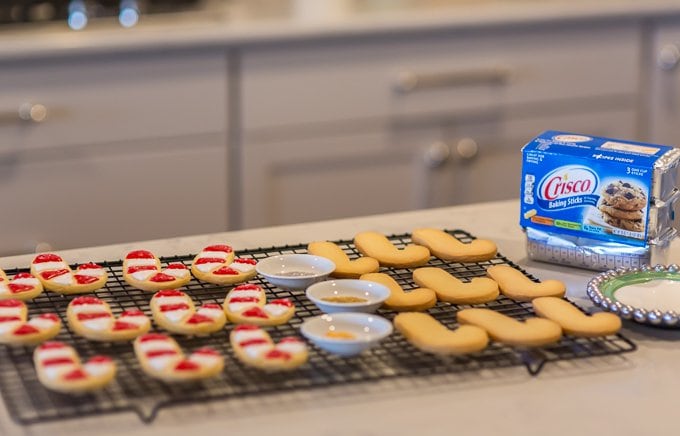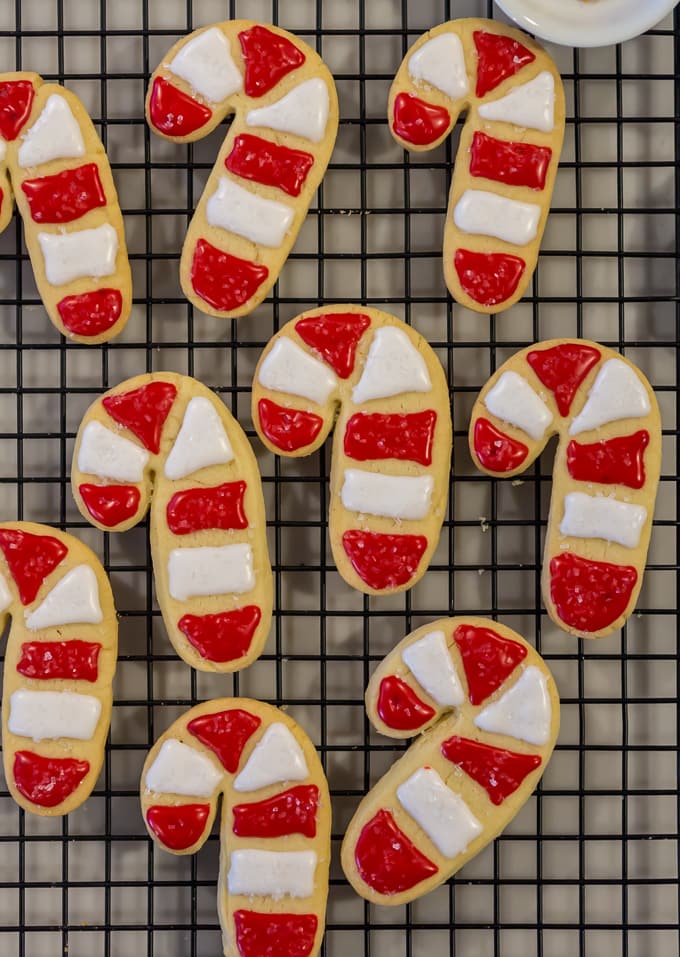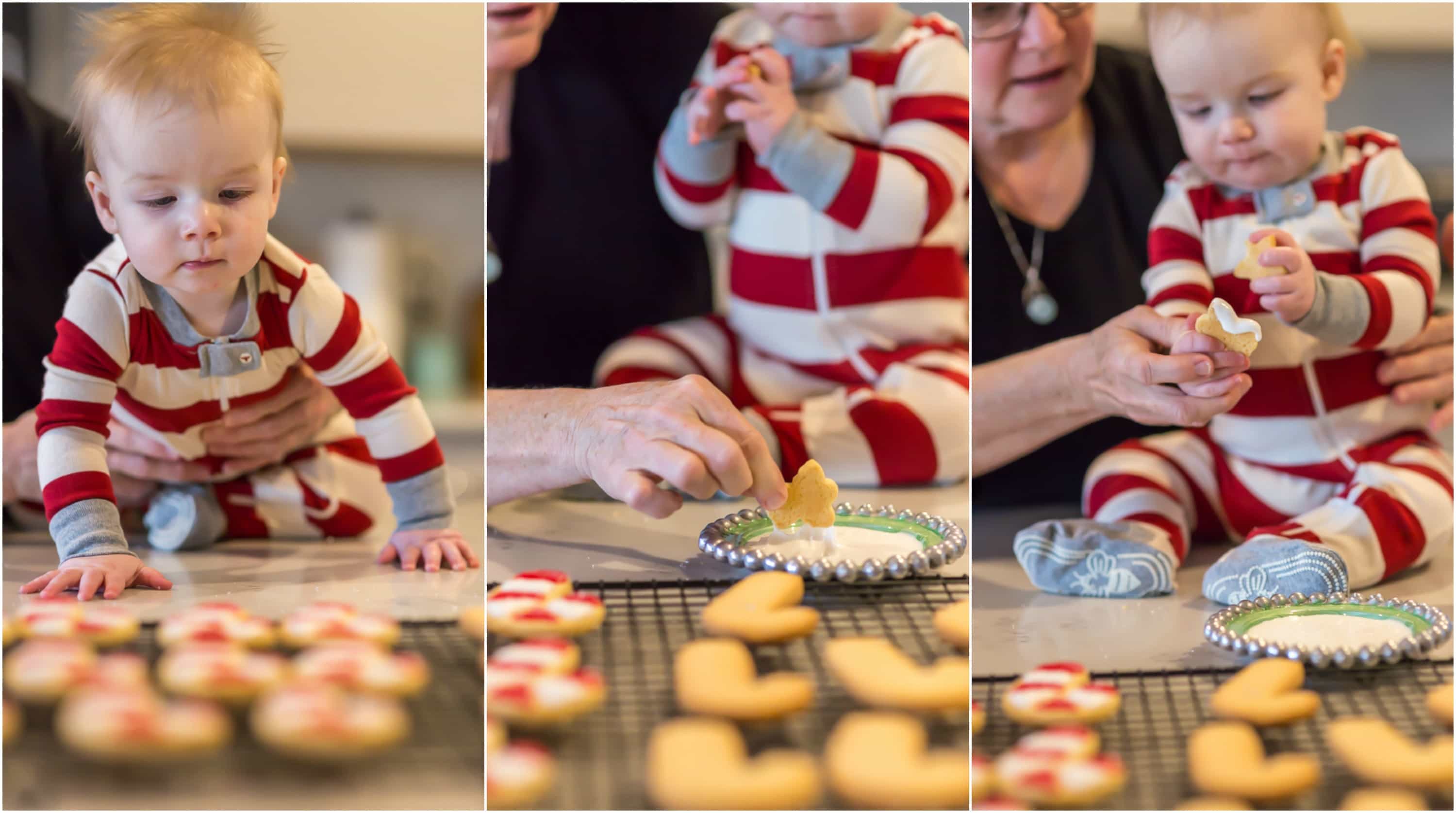 This was the first time Henry has tasted a cookie let alone helped MAKE a cookie. We went over to Doozie's house because no one makes better cookies than Grandma. To say Henry was having a great time would be a major understatement. He "helped" as much as he could, licked as much sugar as he could, and was in heaven. When little children help make cookies for Santa…I have to think those are his favorite. And when they're made with CRISCO® All-Vegetable Shortening meaning less spread in the oven, thick fluffy cookies, and unbelievable flavor; you just KNOW they're his favorite. You might remember me working with Crisco last month on my favorite Double Chocolate Sugar Cookies. They're a great variation of a classic but you just can't beat the original. MMM!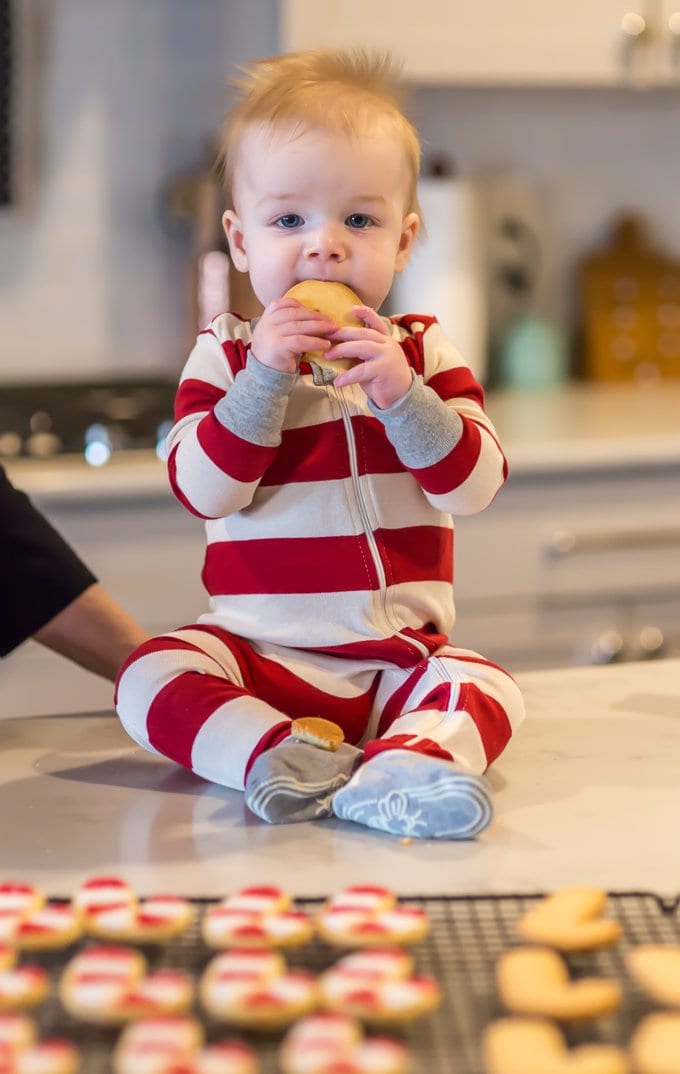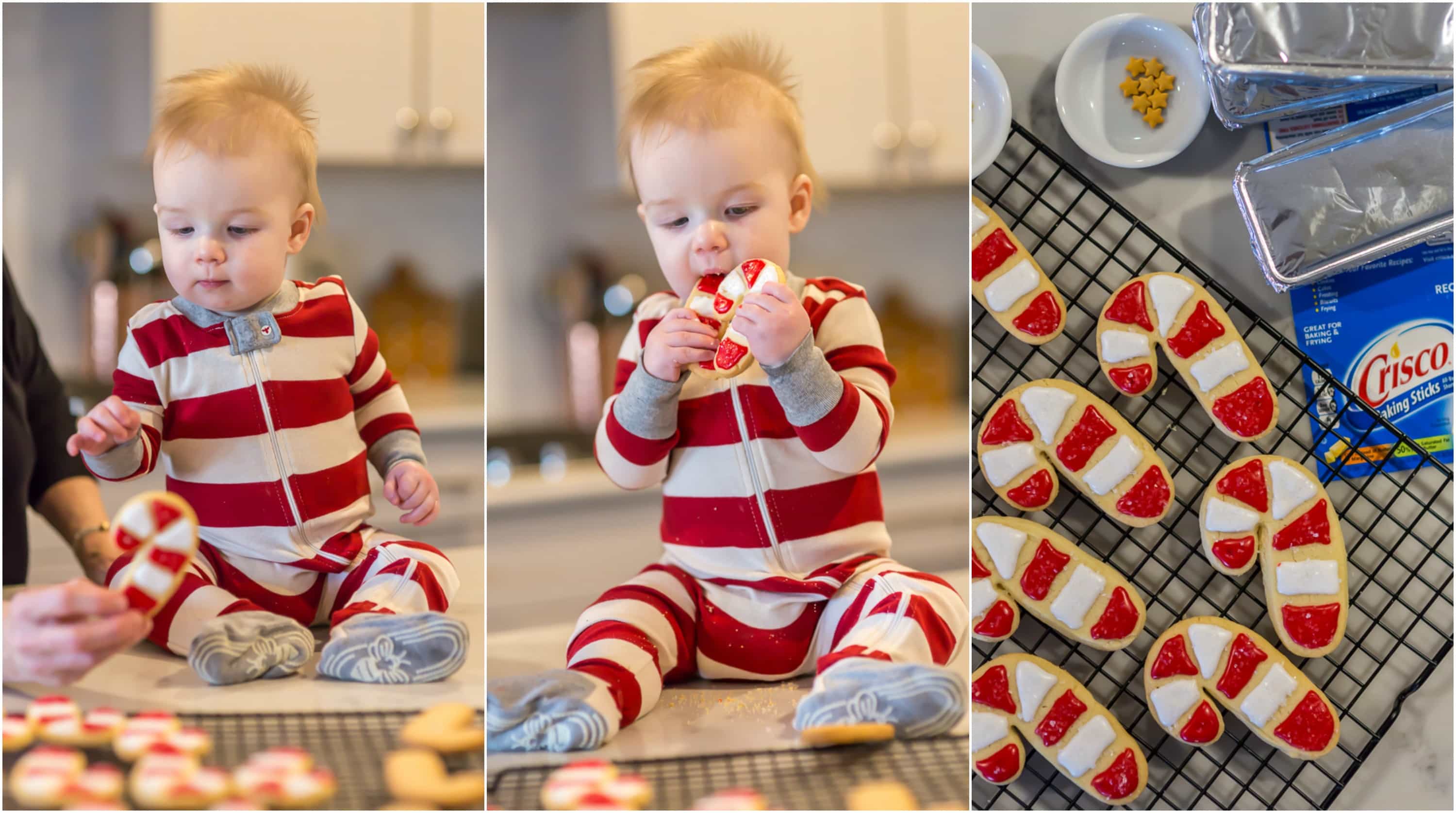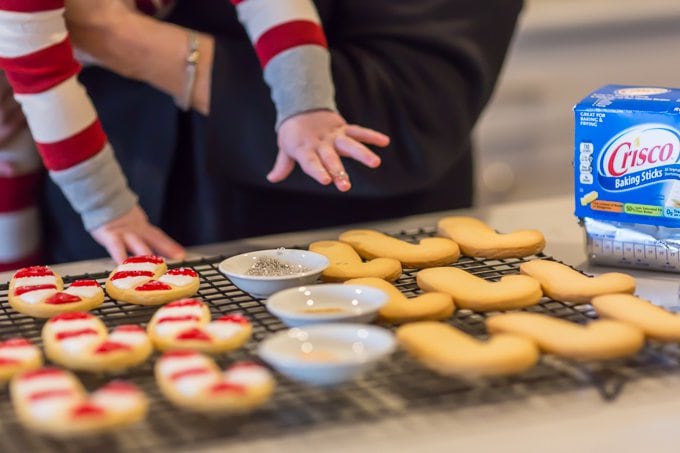 You should have seen how this baby was going after these cookies. I've created a monster. But his mother is a food blogger so it is what it is. I love my little cookie monster.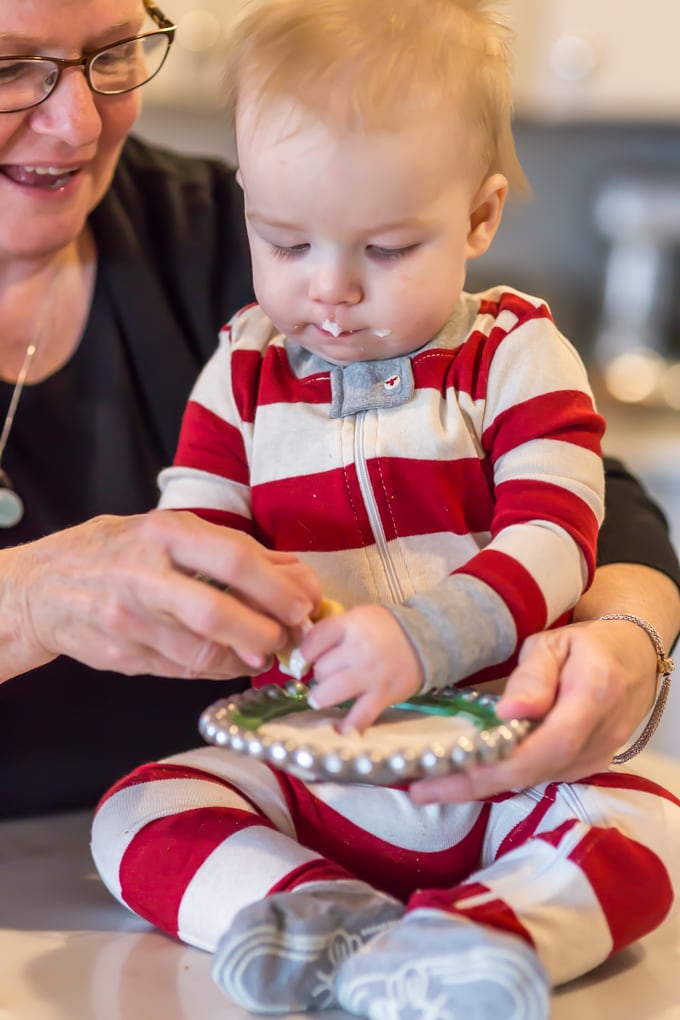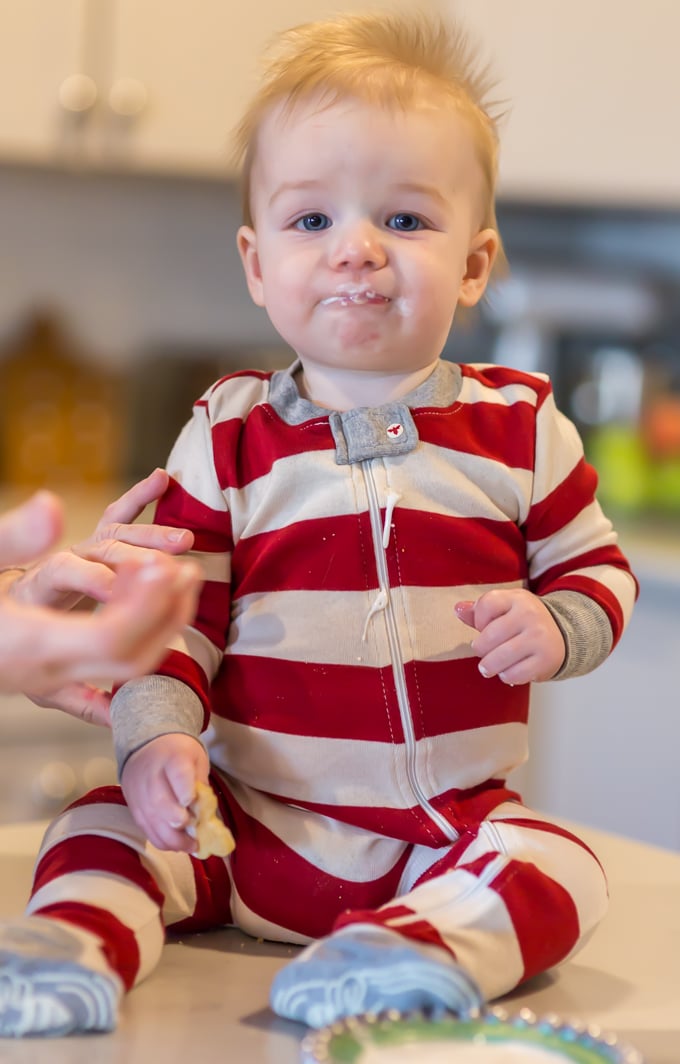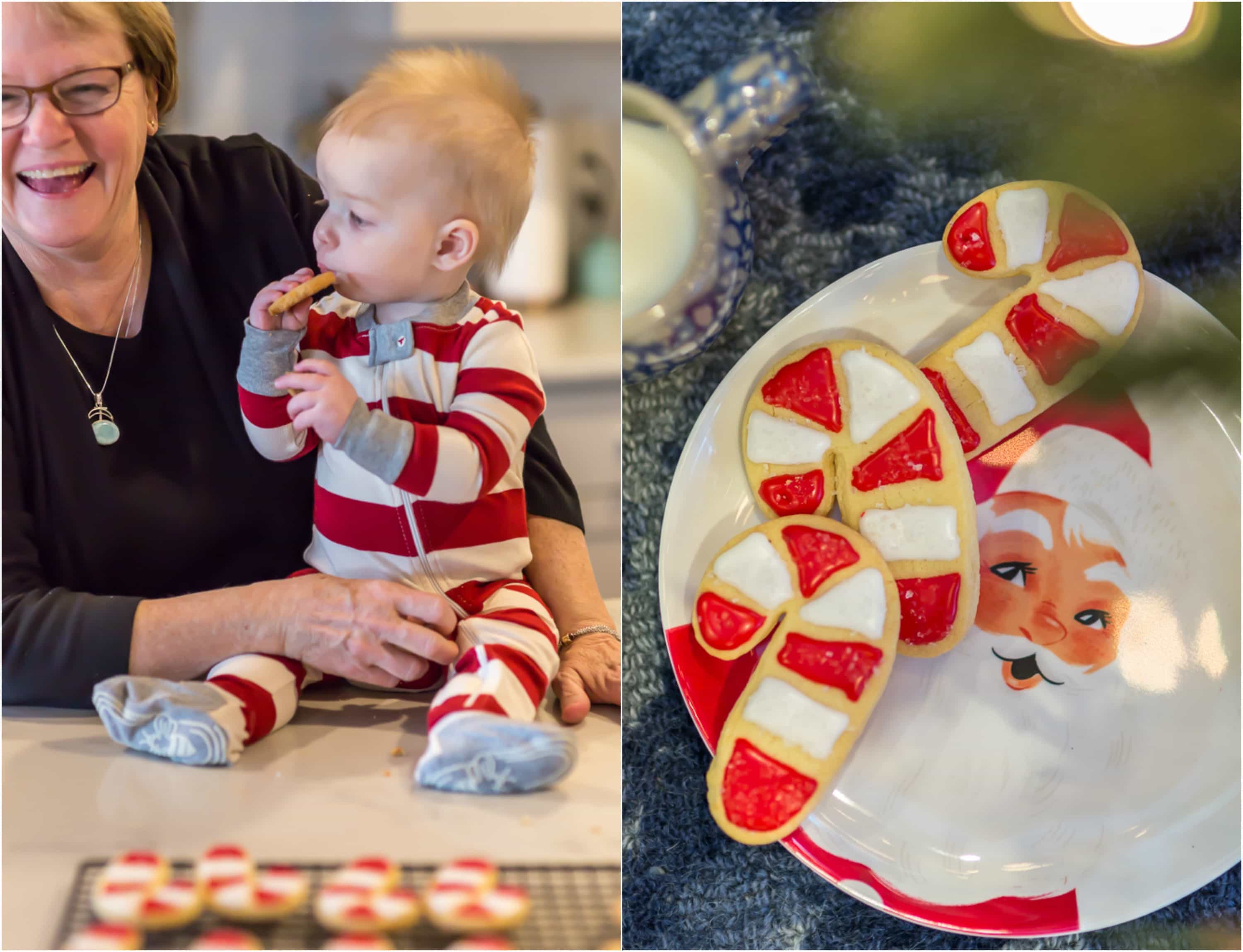 Once you taste these ultimate sugar cookies you'll know why they're Santa's Favorite Cookie. Do Santa a favor this Christmas and make him a batch. Doesn't he deserve it?!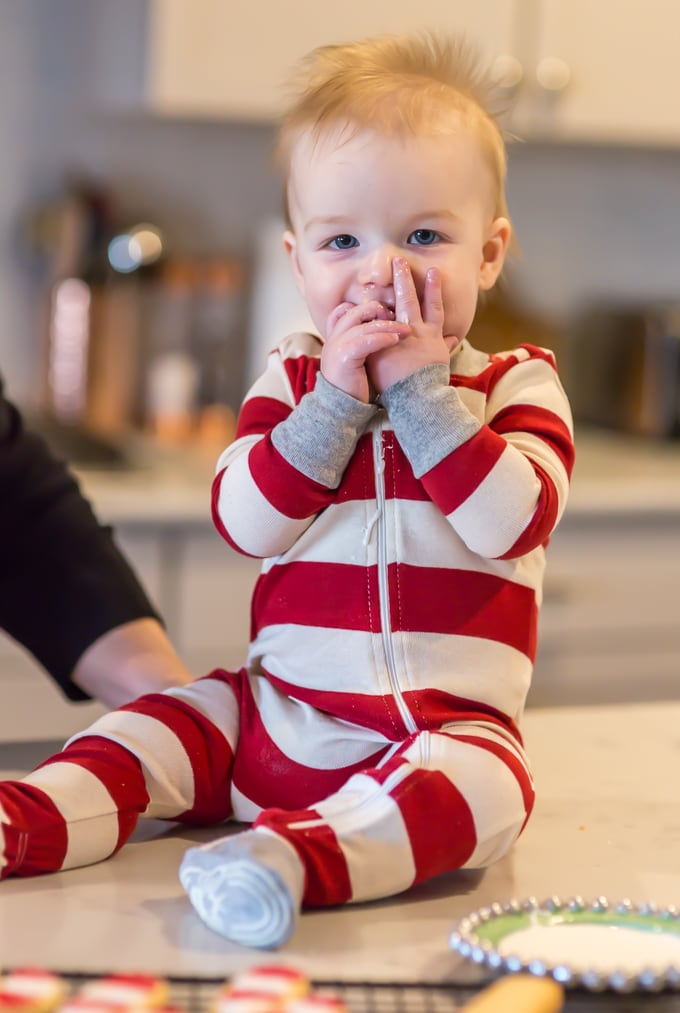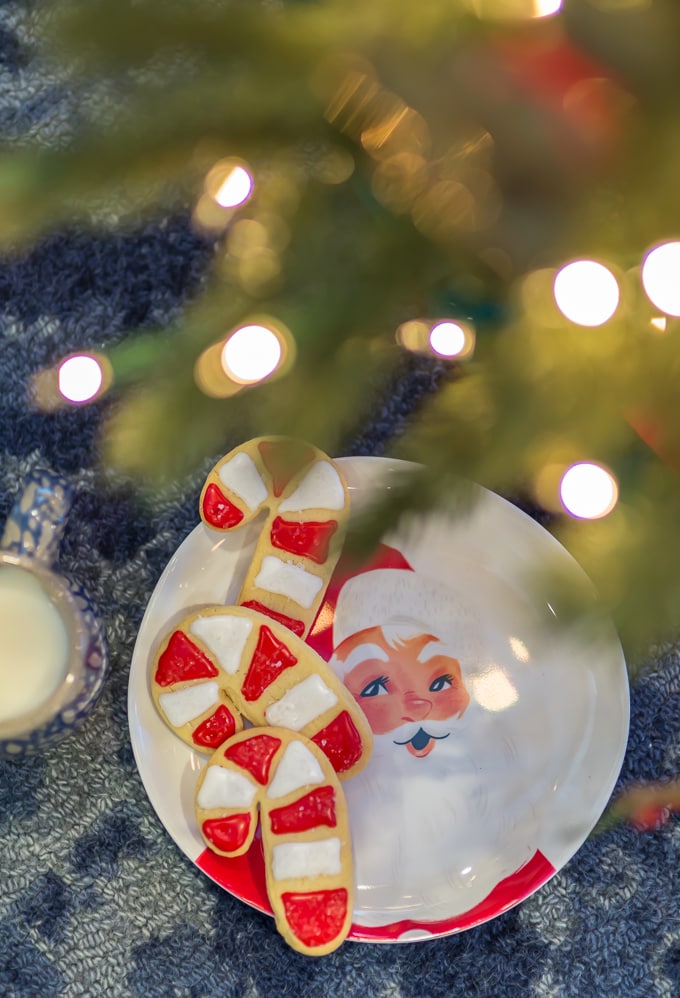 Enjoy!
Santa's Favorite Sugar Cookie Recipe
We call these easy cookies SANTA'S FAVORITE SUGAR COOKIE RECIPE because it's simple, classic, fluffy, and delicious. We love to decorate with the kids to leave under the tree for Santa. 
Ultimate Sugar Cookie recipe courtesy of Crisco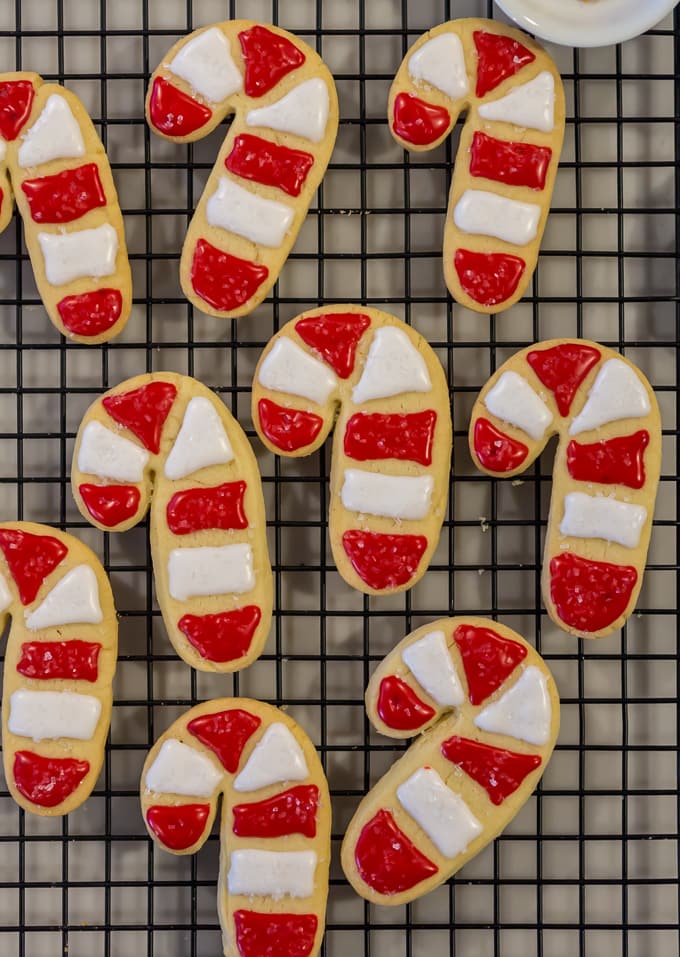 Ingredients
For the Cookies

1 stick Crisco® Baking Sticks Butter Flavor All-Vegetable Shortening
OR 1 cup Crisco® Butter Flavor All-Vegetable Shortening
1 cup sugar
1 large egg
2 tablespoons milk
1 tablespoon vanilla extract
3 cups Pillsbury BEST™ All Purpose Flour
1 1/2 teaspoons baking powder
1/2 teaspoon salt

For the Icing

4 c. Powdered Sugar – sifted
3 T. Corn Syrup
3 T. Milk (or water)
1/2 t. Almond Extract – can use Vanilla Extract
Food coloring
1/4 c corn syrup and 1/4 c. water (mixed together and set aside)
Instructions
Beat shortening and sugar in large bowl with mixer on medium speed until smooth and creamy. Beat in egg, milk and vanilla until well blended.
Combine flour, baking powder and salt in medium bowl. Gradually add to shortening mixture on low speed until blended. Divide dough into three pieces. Wrap in plastic wrap. Chill 1 hour.
Heat oven to 375ºF. Roll 1 piece of dough at a time on lightly floured surface to 1/8-inch thickness. Cut dough with 2 to 3-inch floured cookie cutters. Place 1-inch apart on ungreased baking sheets.
Bake 5 to 9 minutes or until edges begin to brown. Cool 2 minutes. Remove to wire rack to cool completely. Decorate as desired.

For the Icing

Sift the powdered sugar into a mixing bowl.
Combine the corn syrup, milk (or water), and flavoring.
Turn the mixer on low until everything is moist – scrape the bowl often.
Turn the mixer to medium and mix until everything is well blended and smooth.
(a little more syrup/water mixture might be needed at this point)
DECORATING TIP: We don't have the white and red stripes touch because they'll eventually bleed into each other as the cookies sit. I love the separated stripes for a fun and clean look!
7.6.5
2489
https://www.thecookierookie.com/santas-favorite-sugar-cookie-recipe/
Ad – This is a sponsored conversation written by me on behalf of Crisco®. The opinions and text are all mine.
Did you make this recipe?