These Chicken Tikka Masala Baked Wings are the perfect fusion between Indian and American and are so perfect for a game day appetizer. Easy to make and perfectly succulent and juicy wings every time!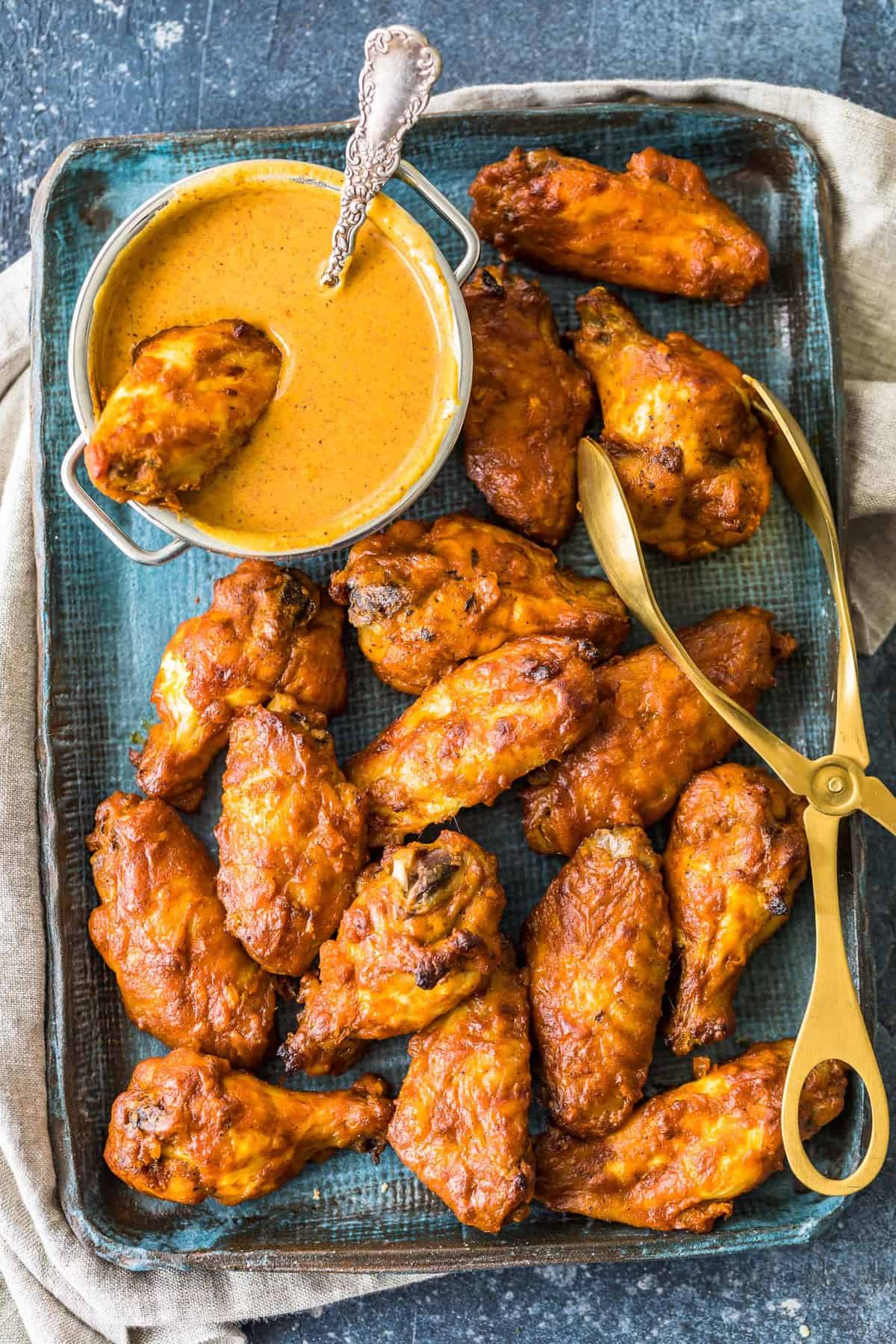 We are big fans of Indian food in our house, and thought it was time to combine two of my favorite things in this recipe! These flavorful wings are loaded with Indian spices for a truly amazing game day appetizer!
If you are a wing lover like me, be sure to check out my other homemade wing recipes.
How to Make This Chicken Tikka Masala Baked Wings Recipe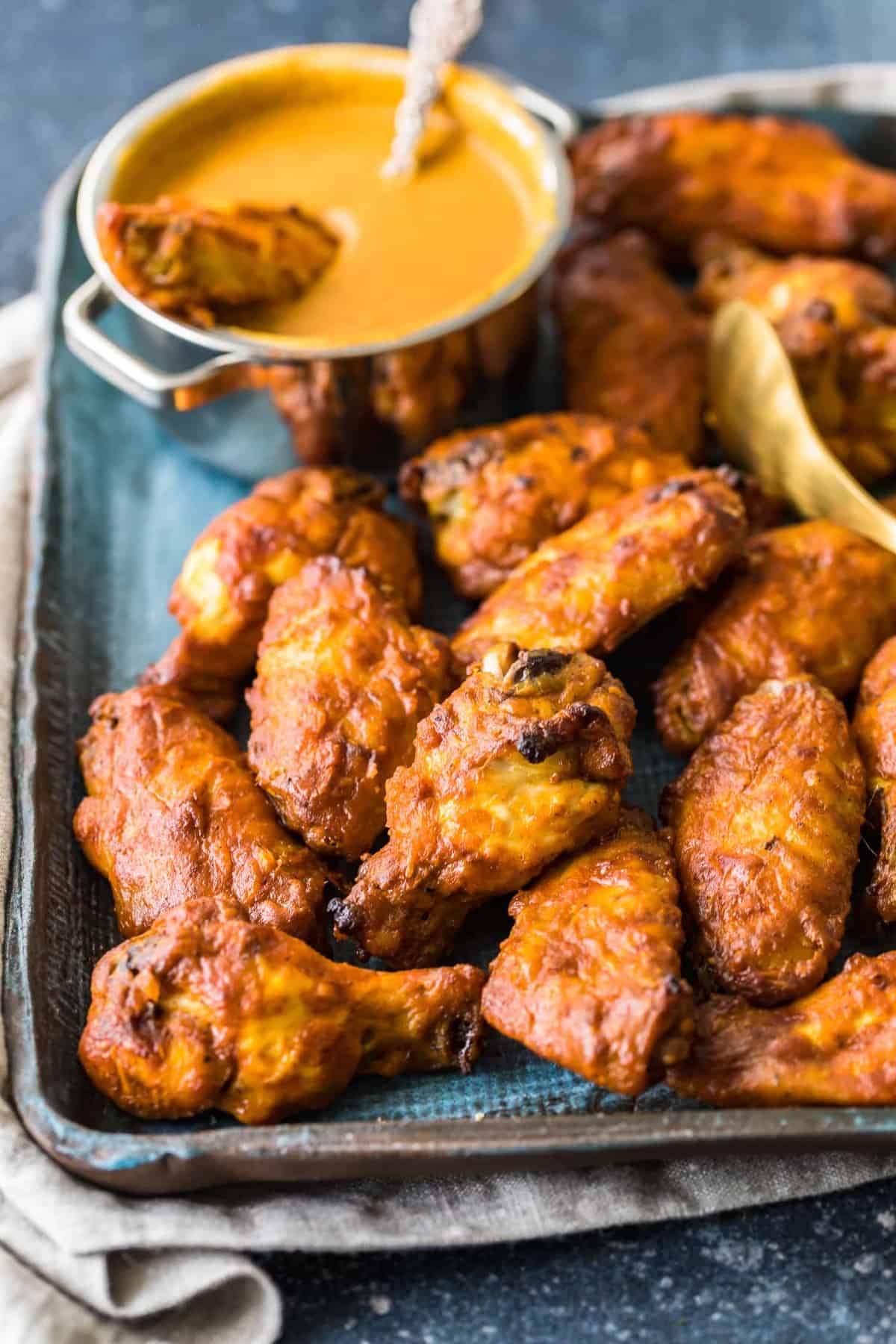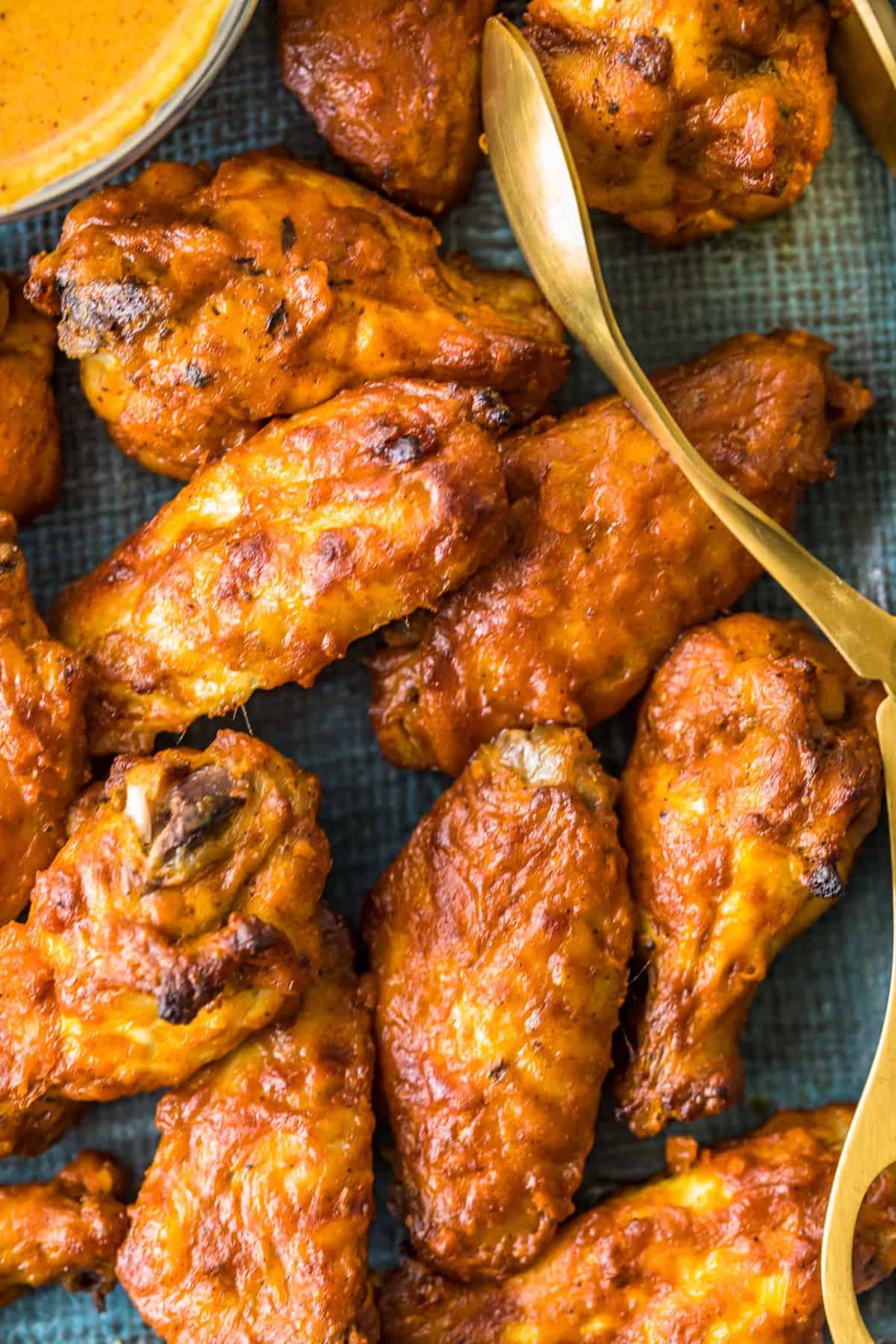 What is tikka masala?
Tikka masala is a creamy curry sauce that uses tomato as it's base. It is mild in spice and is vibrant reddy orange in color. The spices in tikka masala are:
Cumin
Ginger
Cinnamon
Turmeric
Cayenne
Garam masala
Paprika
This combination of spices creates a really flavorful sauce that's perfectly matched with wings.
Baked Indian Wings
These wings make a great alternative to your regular buffalo wings and will be a real treat for whoever you are serving them too. They are perfectly juicy thanks to the marinade and they are quick and easy to prep. They were a real hit in our house and I can't wait for you guys to try them!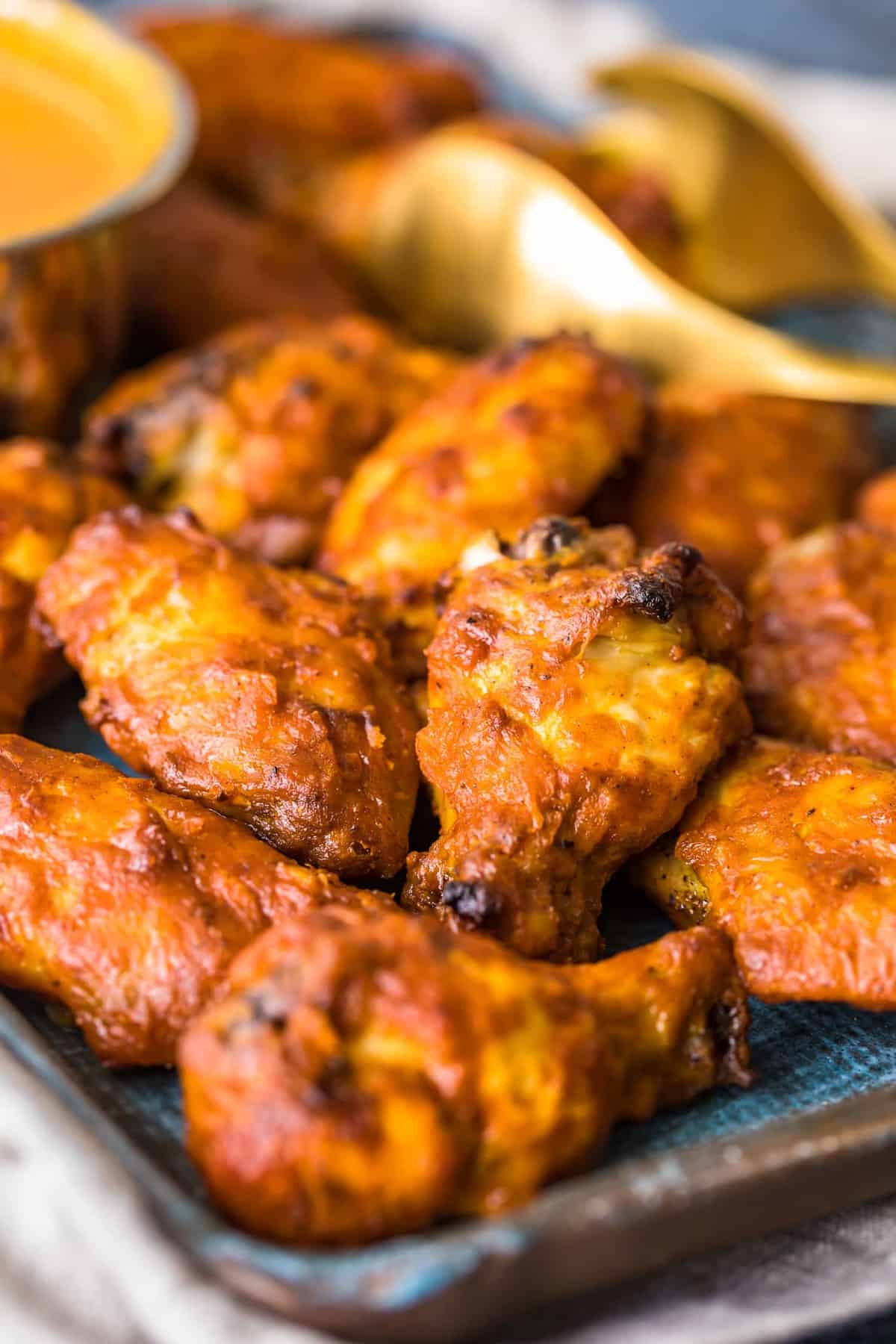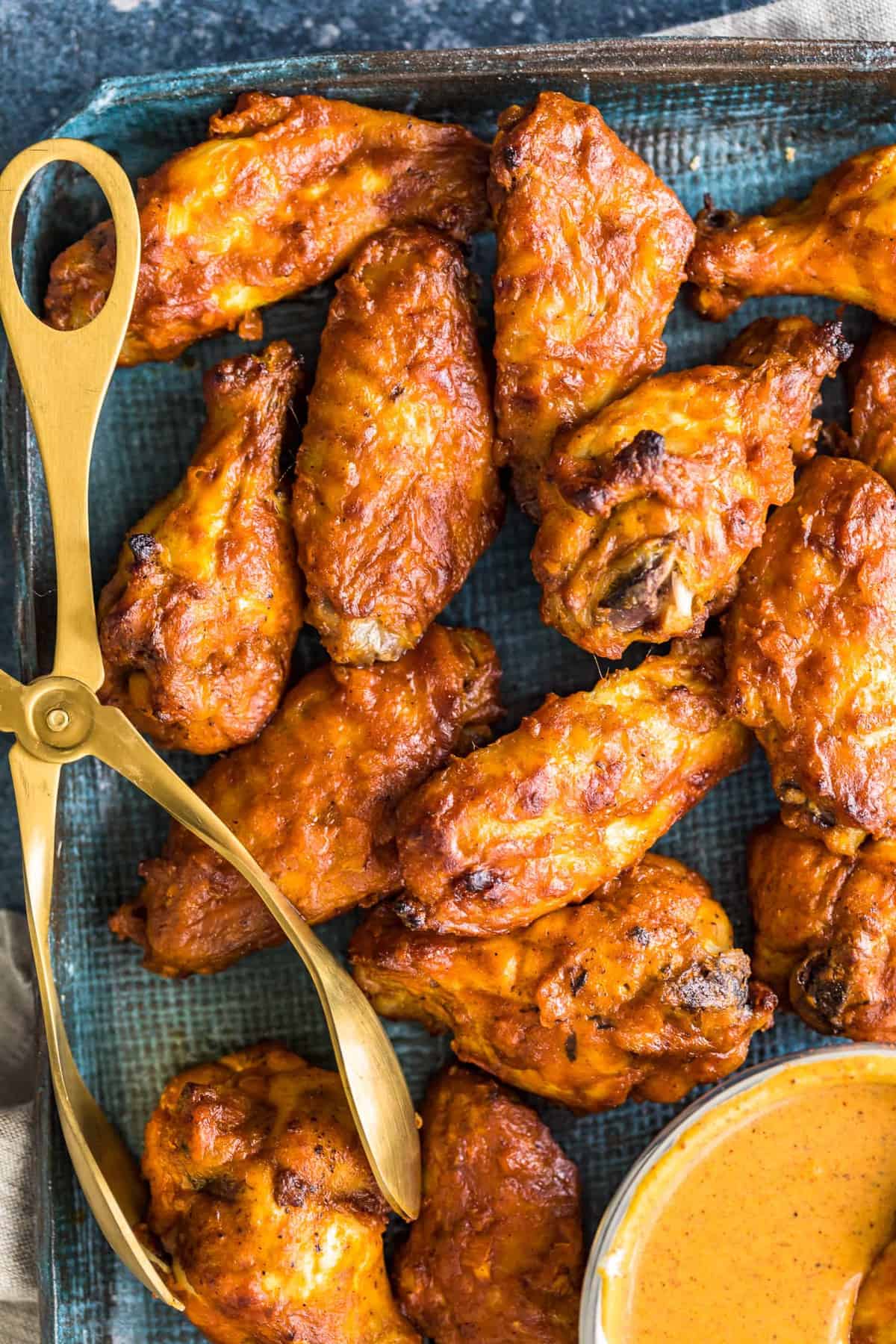 How long does it take to bake chicken wings in the oven?
These wings will take around 35 to 45 minutes to cook at 425F. The wings need to be marinated for a couple of hours before cooking them, so do allow time for that. Don't skip the marinading, it really does make all of the difference!
Top Tips to Make This Chicken Tikka Masala Baked Wings Recipe
Pat the wings dry before marinading them.
Spray the rack with oil before adding the wings so that they don't stick and use a tin underneath it to catch any sauce or juices.
Don't let the wings touch on the rack so that they cook evenly.
Serve immediately!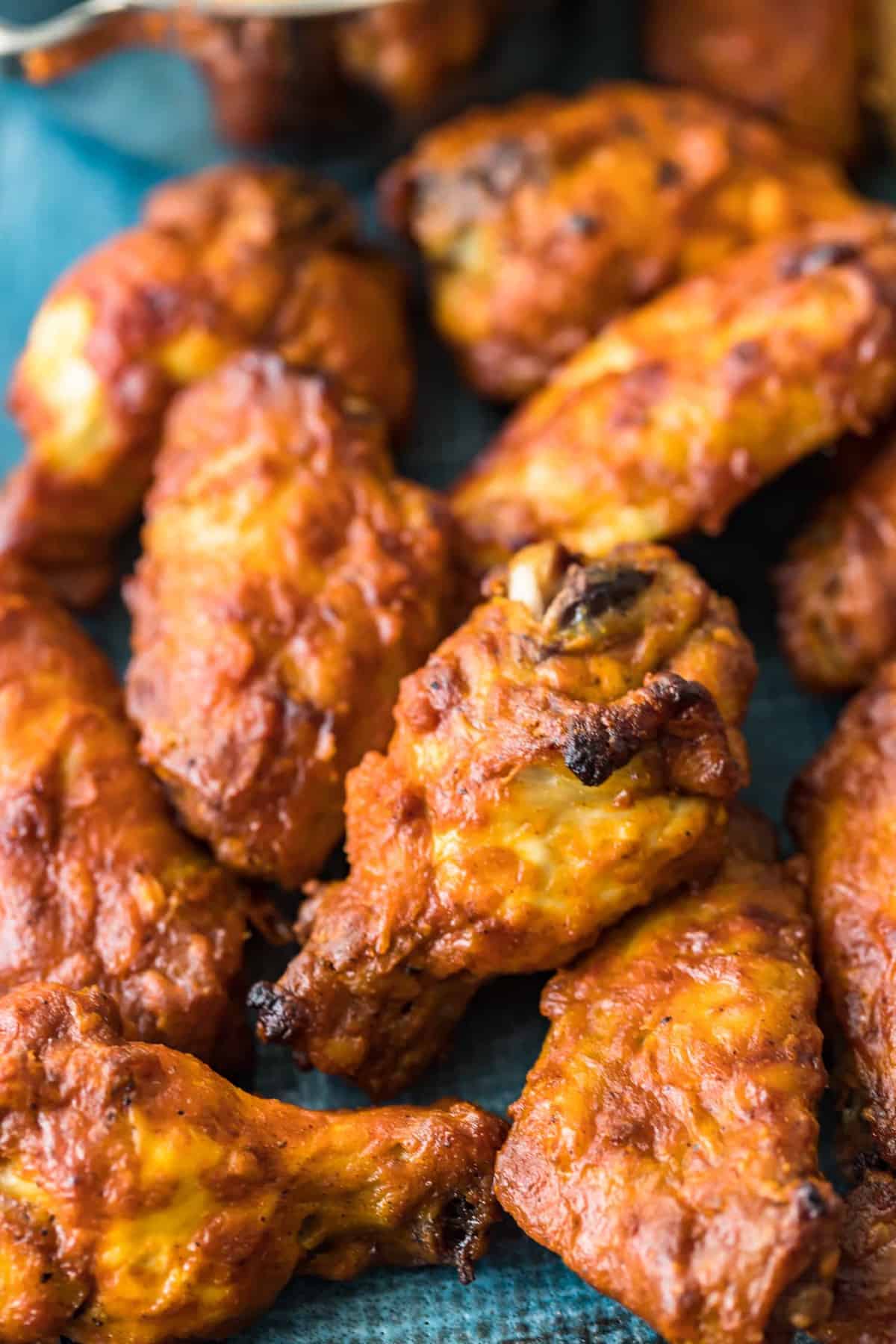 For more appetizer recipes:
Did you make this recipe?
Use the tag #thecookierookie when posting a photo of your recipe, and make sure to follow The Cookie Rookie on Instagram!
Becky woke up on her 30th birthday and realized she didn't know how to cook, ANYTHING! She started The Cookie Rookie as a way to document her journey to learn how to cook, one recipe at a time! The Cookie Rookie is a place to find easy recipes that anyone can make, and everyone will love!
(Visited 28 times, 2 visits today)